May 27th, 2012

I used to see the most awesome sunsets when I lived in Kentucky. I am sure I have seen spectacular evening displays elsewhere, but somehow, the rays of light that spread themselves across the sky in the countryside where we lived have sunk deep within my soul. They were like a message, reminding me that there is beauty beyond ourselves... a place where the messy and irritating details of life can not come encroach. A place of hope and peace.

I remember driving along a mountain highway at the closing of one afternoon, when I beheld one of the most memorable sunsets of all. It didn't possess any brilliant hues of red or orange, or present itself with an expanse that engulfed the entire western sky. Rather, it was a very cloudy day. A day with thick, dark clouds. Clouds with no beauty- just black. But tucked behind those threatening giants, a brilliant golden strand of light pierced through, defining the borders of the darkness with a shimmering frame of glory. It was one of the most beautiful sunsets I had ever seen, for it was the contrast of the heavy blackness against the brilliant illumination that struck me so deeply.

Sometimes people tell me that I am a strong person. But in reality, there are times I experience the heaviness of life in ways that makes a lighthearted, free spirit seem like a remote concept or a distant memory. Such has been the case of late- a time where my health seems to be waning ( I am undergoing treatment for stage 4 breast cancer that has spread to my bones, stomach and intestine) and I have so many details, not only for my own life, but for my children's future to prepare for. When I crave quiet rest and quality time with family and friends, only to be tackling another endless list of phone calls and appointments. It's like there is an enormous blanket of dark clouds draped over my days. In concept, I know that I will get past these oppressing monsters, but in the meanwhile, they seem endless.

And yet, today, the Lord reminded me of the sunset. The one with the black clouds. The one that could only be memorable, not because the rays of light were just shining unobstructed from the horizon, but because the darkness made the golden strands proclaim their glory- that the light truly does abide beyond the clouds. That the impact of the picture before me wasn't because everything was clear and free, but because of the contrast between the uncomely and the beautiful, the oppressive and the free.

I don't know what God is doing through these ugly seasons in life. It is really difficult sometimes not to allow the oppression of the day overcome me. But although I don't always feel it, the clouds are only temporary. There will be a day when the glory of what God is able to do through this season will break forth, and His brilliant goodness will frame my cloudy sunset in a way that will create a lasting memorial of His faithfulness and merciful kindness to man.

The clouds are necessary. Without them, I could not perceive value of the light. And the picture that is painted through my life would have no lasting impact for those who need to perceive that the glorious Light is truly present for them, also, that they may know the love and comfort of the One who is mighty beyond the darkness.

If you feel led to pray for me, please pray that I would remember that the clouds are there for a purpose, and that God would bring forth more brilliant beauty than the darkness could ever take away through these times of difficulty. And that the faith of others who are also struggling with the oppression of life would be strengthened, that they would perceive the hope and love that the Lord has for them, no matter how arduous their journey is. Thank you.

April 14th, 2012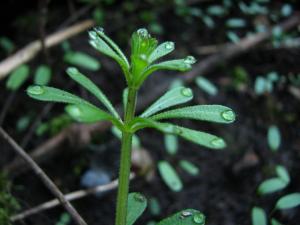 One of the hardest things for me these days is how limited I am in my ability to walk any distance at all because of the cancer in my hip. Spring is my favorite time of the year... I love to take walks in the woods, and I love to forage the foods the native Americans used to eat. But I have mostly gazed at this beautiful weather through a car window as I have come and gone to medical appointments, or through my living room window as I drift off to sleep in the recliner.

Today was special, though. I went with my son to the neighbor's, where he was going to fish in the creek. Not wanting to scare the fish, I sat silently along the bank and soaked in the peace of the moment: the warm breeze, the ripples in the water, the birds gently singing their songs. I felt the cool grass between my fingers and tasted some of those wild herbs that few people even know about in this day and age.

It was the perfect afternoon.
April 1st, 2012
You know, cancer was something I always feared. Cancer, pain, and death. And yet those are hard realities that I have had to deal with to one degree or another for the past 3 1/2 years since I was first diagnosed with breast cancer. And do you know what I have found? Somehow, in the midst of the blackness, God is still there. And His presence is real. Verses like "God is our refuge and strength, a very present help in trouble" begin to come alive. Instead of being something I read and simply mentally assent to, but never really grasp, the words become a life line of truth. When there is no place of peace, God really is there as a refuge. When all I know is weakness and helplessness, God really becomes my only dependable source strength. And when life is falling down in pieces all around me, somehow coming to a place of remembering that the Lord really is very present and helping me in the day of trouble gives me the courage to let go of the anxiety and calmly take the next step as I wait for Him to work out all of the crazy details of my life. All in all, I feel that although I still have to face this "monster" cancer that I always dreaded, the peace that I have experienced in my own heart as I have discovered how God is faithfully in control and caring for me even in the worst of times by far supercedes any destruction that cancer threatens me with. The fulfillment that comes from living a life in connection with God is worth anything I have to go through. Even the sufferings of this present time are not worthy to be compared to the glory that is to be revealed in us (See Romans 8:18)! By discovering more than ever how God can handle the greatest difficulties, I find it increasingly natural to release the pressures of life to Him and relax, knowing that He will work things out. So, through the cancer, I have learned to relax and enjoy the time I have here with my family and friends more, and appreciate the many good things God has given me in ways I couldn't perceive before.



Besides the deepening of my own personal walk with God, I am thankful for the many ways that these afflictions have curiously opened the door for other blessings. Do you know that most of my artwork was born out of times of suffering? The pieces that are the most encouraging to others have been drawn through the tears of life's hardships. Perhaps if I hadn't have gone through my journey, someone else wouldn't be able to perceive hope for their life in a certain way that they could through a picture that I have drawn. And the people I meet.... good, kind people. People with hearts of gold who have carried me when I didn't have the ability to carry myself. And then others I meet, with whom I sense a special bond- either they are suffering with cancer, or someone they love is. We talk, we cry, we pray together. We discover that there are others on the journey and are comforted by each other's stories and strength.



Yes, I have much to be thankful for. Please continue to pray that my heart would see beyond the immediate afflictions when they come, and be comforted and encouraged by the many long term blessings God has already given and continues to bring as He faithfully weaves life into a beautiful tapestry, working ALL things together for good. We are all here for a purpose... I never want to lose sight that no matter what we go through, it can be used someday to help us to at least understand another person, and to help someone else to gain hope through the hope we've received along the way.


March 31st, 2012
This week I find myself handing more burdens over to God. One good thing about a continual onslaught of major issues... it eventually brings you to a point where you realize that things are just way to big to carry yourself. It is becoming more and more natural to just give them to the Lord for Him to fix. Afterall, a lot of this stuff is just way out of my league. I'm just giving Him control, and keeping an ear open for Him in case He shows me something specifically to say or do... but leaving the rest for Him to handle. He is just so much more capable than I am. And it always ends up better when He works something out for good than when I try to "fix" it.
March 16th, 2012

I've been fortunate enoughthis week to be able to spend time at a Christian Educator's conference with my art work. Yesterday morning started slowly, as the teachers flocked to the stand next door and scarfed up great bargains on all sorts of educational books. I only made one sale in those first hours, and as I sat outside on a park bench to eat my lunch, my gaze fell upon this pond.

As I enjoyed the warm air and fresh air, I started to share with the Lord that I was a little disappointed that there wasn't more interest shown in my booth at that point. And then, God whispered a word of encouragement to my heart, as only He can do.

He said that, like the ripples that extended from the splash of the fountain in the center of this pond, so also do our efforts, even when they seem feeble or tiny, have far reaching effects.

I returned to my booth encouraged, and sure enough, soon a few people began to trickle over. I did make several sales, but even more meaningful to me were the bonds of concern I felt as various men and women opened up about their own battles with their health, marriages, and their deep love and concern for those in their families also battling cancer. There were times of tears, times of prayer, and times of embrace. Most importantly, a light of hope was given in the hour of darkness.

We never know how our lives will effect others. Even a little splash can resonate a vast distance across a big pond. I pray that today, as you set out to do whatever is before you, that you remember that even if your splash doesn't seem very significant and things don't seem to be working out the way you expected them to, God can use it do mighty things through your being available to Him to encourage and strengthen someone else.

May the Lord's blessing be upon you today.

If you would like to see my latest youtube video (posted today) describing a recent drawing, please go to: http://www.youtube.com/watch?v=IbTi-CGwwAs&feature=channel See you there!
March 15th, 2012
I love the spring... and today was a picture perfect day to be outside enjoying it, too! Most of the day, though, I was at my table, where my friends had arranged my artwork to sell at the convention. Still, lunch finally came, and I made a bee-line to the door to find a cozy spot in the sun to eat my sandwich.

Then I saw my son. He was up from college and needed a ride to the mechanic's to have the oil changed in his car. Sigh. I wanted the sunshine and fresh air. Oh well, in the long run, I knew I had something better. Time with my son.

It didn't take long to drop off my son, but I was glad I did it. We have so little time together. I got back and could have just rushed back in. But I decided to take 10 minutes to just sit on a bench beside the pond and watch the water ripple. I felt refreshed and revitalized.

I love the spring.
March 12th, 2012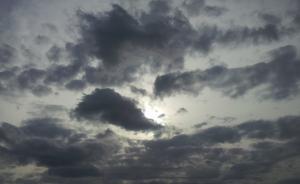 Sometimes I feel like the most blessed person in the world. It's so ironic, because I face things that in times past would have made me tremble. But it is a funny thing when you walk day by day where your ongoing communication with God is of highest priority. When you get to the darkest hour, He is still with you. His encouragement doesn't stop when the clouds roll in. His Voice doesn't dissipate as the storm rages about you.... rather, He brings you gently to the "secret place of the Most High", where you find you are free to "abide under the shelter of the Almighty" where He can speak comforting words of hope and assurance.



I was so happy the other evening. NewSong Fellowship in Lancaster asked me to share a little about my artwork and the inspiration behind it at an "open Mic" event at their church. It felt so good to share the encouragement that God has given me, and thus I draw about, with an audience! I pray that someone would be strengthened in their own struggles through my sharing.



One of my sons videoed the time that I spoke, so I thought I would share it with you, too. I placed it on Youtube... you can watch it here: http://www.youtube.com/watch?v=t6xUZidkdwg



Please continue to pray for us as a family, and as always, feel free to share this blog with others. None of us are "Lone Rangers" in this life... our lives have similarities with others, and when we give of ourselves through our experiences, it often serves to strengthen someone else along the way. My hope is that, not only would our family benefit from the prayers of others, but that I might be able to share the blessings that God has given me with you to encourage you, too.



May the Lord shine His face upon you, and be gracious to you.


March 10th, 2012
I don't think I am ever happier than when I feel like I am able to encourage people with the encouragement God has given me. That is why I draw, I write, and why I love to speak to groups. And it's what motivates me to stop and listen beyond the surface words of a person and try to sense what their heart is saying. Because, deep down inside, I have found we are all pretty similar. We all have joys and sorrows, hopes and fears. When one of us finds something that gives us strength, it seems a waste to keep it all to ourselves. I so appreciate those who have helped me through their thoughts and experiences in life, and they inspire me to want to do the same.

You can see a video clip of me talking about this piece on my facebook page: www.facebook.com/jyvonneinman . I hope you stop over and see it. Please hit the like button to make my FB page more visible in the future to others, if you like what you see there.

May God bless you.